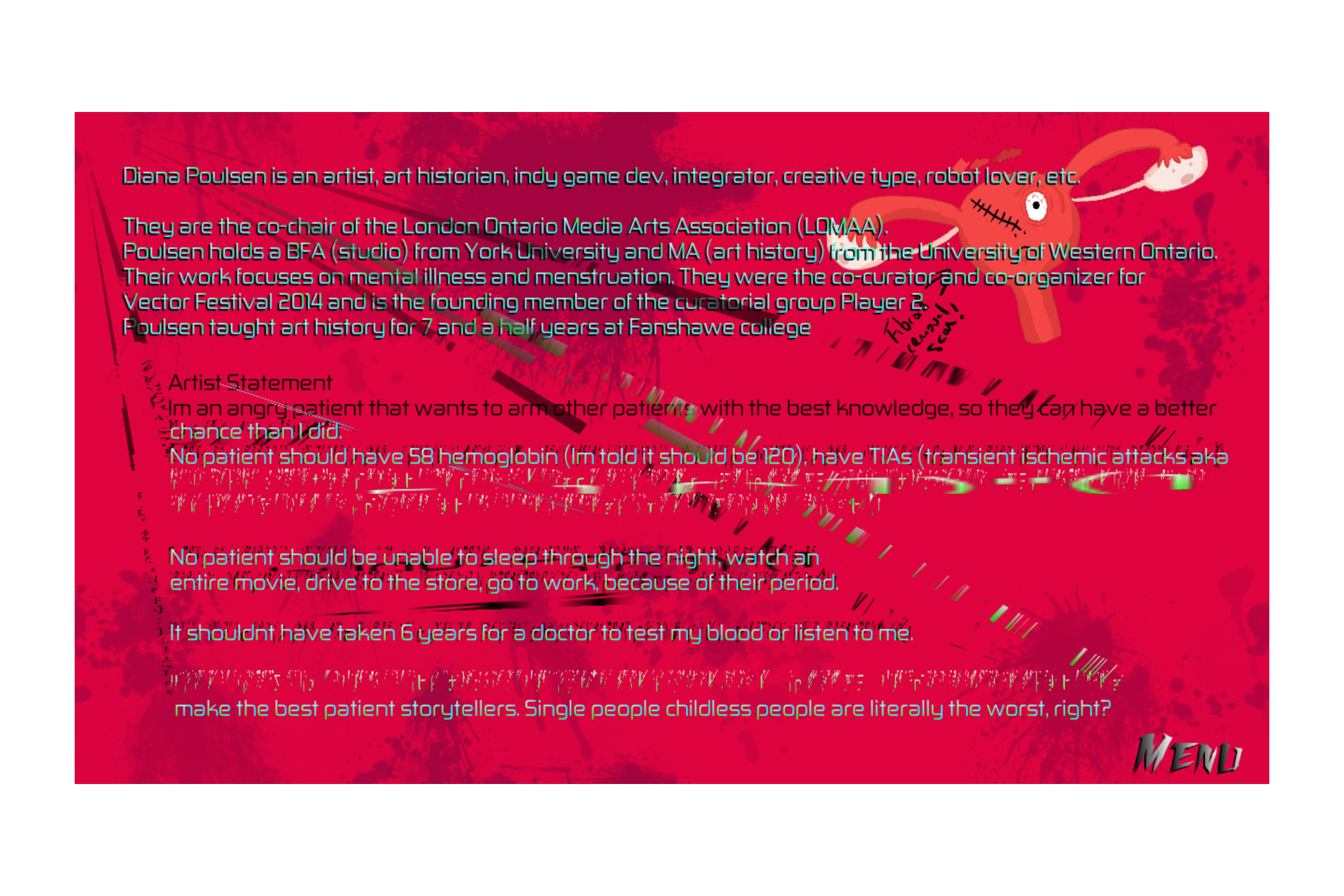 Porting this game over to HTML 5 came with a few issues I wasn't planning on.
text colours are different and difficult to read
links to outside sites don't open
artist page is illegible
the lose screen animation of blood splatter doesn't work on my computer
I can't fix these at the moment. Largely because I left my power cable for my monitor in a different city and the screen on my surface pro 3 isn't really the best for programming, and I really need a little break.
Current things that need to be fixed with version 2 (windows and html)
Doctor game - some combonations give no answer
Design issues
Doctor Game - needs something to notify the player that the time is up and their answer is on the top on the screen
Ninja game - another screen so when you go to the bathroom too early, you aren't just confused about going back to the main menu
Ninja - a bit more motivation to hit the go out button.
Font colour changes for the non-colour blind, apparently my magical unicorn writing is hard on non-colour blind people (possibly other colour blind people, I just went with lots of contrast because that's what I can see and like to see)
Future idea (some)
Endless mode for survival
Files
Don'tBleedthroughhtml.zip
Play in browser
Jun 01, 2018
Don'tBleedthroughv2.zip
7 MB
Jun 11, 2018
Don'tBleedthroughv2.exe
20 MB
Jun 11, 2018
Get Don't Bleed Through Your Pants!